Parliament Hill plays host to last annual marijuana rally before legalization
---
— The Democratic National Committee opened a new legal assault on U.S. President Donald Trump on Friday by filing a lawsuit in federal court alleging that the organization was the victim of a conspiracy by Russian officials, the Trump campaign and WikiLeaks to damage Hillary Clinton's presidential run.
---
A city policy requiring homeowners to connect to adjacent water and sewer services may need to be revisited, a Kawartha Lakes councillor says.
---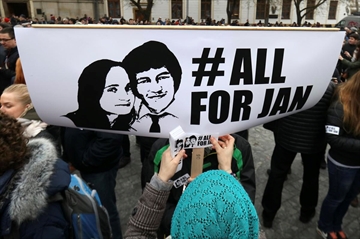 This week, a Russian investigative journalist died after a mysterious fall from his apartment balcony. Maybe he jumped; maybe he was pushed.
---